BIM(Building Information Modeling)?
By integrating and managing the related data based on the 3D object information, the construction process can minimize the loss of information, inaccuracies, and recognition errors in each related field, increase the cost due to incorrect and inconsistent drawings, It is a solution that can solve problems such as delay and quality degradation. This is a series of processes that can integrate, manage, and utilize all the information data generated during the
life-cycle of the infrastructure such as process management (4D) and cost management (5D) using 3D-modeling design technique.
Planning Stage
- GIS-linked and Virtual Reality Materialization
- Landscaping Review and Drive Simulation
Design Stage
- Drawing with 3D Modeling, Quantity/Detail Automation
- Implementation of digital mock-up such as inter-member Interference Review, Design Error Review and Construction Advanced Review
Construction Stage
- Prevention of construction errors through preliminary verification through 3D virtual experience, real-time process control (4D),


quantity control and cost control (5D)

- Review of equipment operation through equipment operation simulation, review of process interference, review of process layout Review of operation of

equipment through simulation of operation of equipment, review of interferences, review of process layout

- Mobile PMIS implementation including mobile-based process management, quantity management, cost management
- 3D virtual reality safety management with KOSHA 18001
Maintenance Stage
- Efficient maintenance including design, construction, repair history, integrated maintenance management, etc.
Environment Change of Design
Domestic BIM Trend
- 2006 : Virtual Construction System Research Team introduced BIM for the first time in Republic of Korea (Ministry of Land, Transport and Maritime Affairs)
- 2008 : Yangju Hyeoncheon District of LH Corporation launched Korea Building Smart Association of first design of BIM (April.25)
- 2009 : Dongdaemun Design Plaza applied BIM and introduced construction IT convergence technology BIM of advanced sensor-based construction


management research team (Ministry of Land, Transport and Maritime)

- 2010 : Ministry of Land, Transport and Maritime Affairs announced(Construction) BIM application guideline and Procurement Office established


"Basic Guide V1.0 for Facility Project BIM application"

- 2011 : Established Korea BIM Society (May 11)
- 2012 : Promoting the mandatory application of BIM (Public Procurement Service '10.27.27) ordered total service over 50 billion turnkey and design construction
Materialization of GIS-linked virtual reality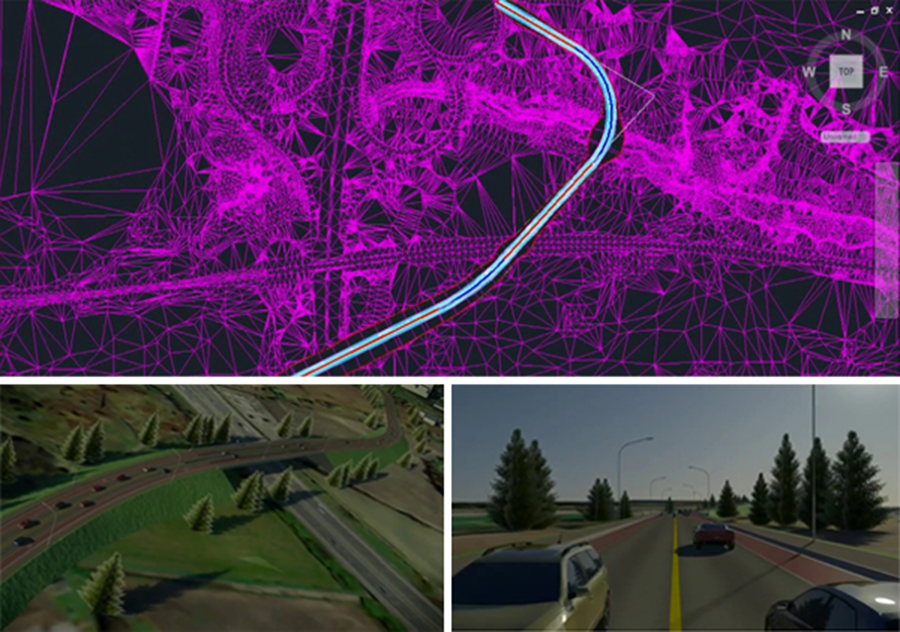 Digital mock-up

Equipment Operation Simulation

Quantity/Detail automation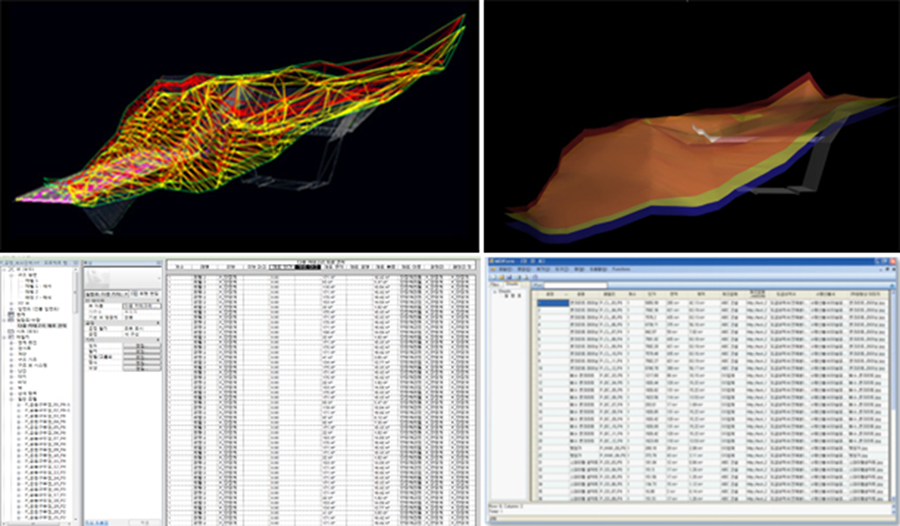 Review and Drive Simulation
Construct ability review

Mobile PMIS Materialization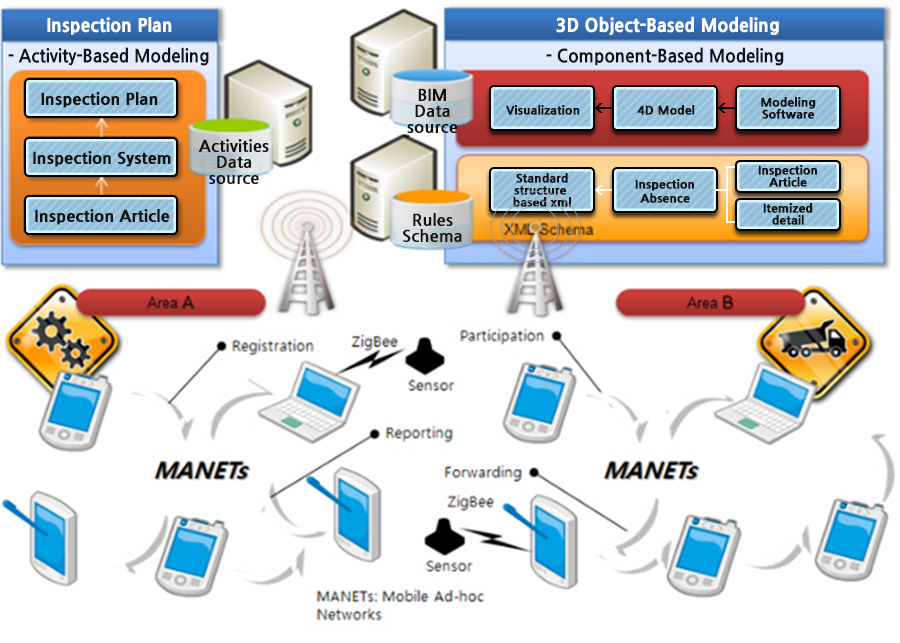 Safety management of 3D virtual reality